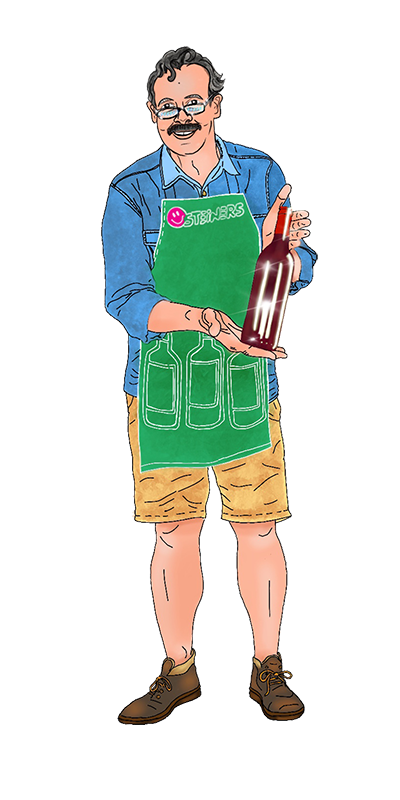 Are you ready to start making your own wine? Or are you already a pro and looking for more equipment and exciting new wine kits to try? Either way, the Cork Castle at Steiners has the all products, service and advice you need to pursue your hobby. With more than 25 years experience in the wine-kit world and a passion for wine-making, we are the place to go! Come in and let's talk wine! And while you're here, check out our amazing hand-crafted cork castle, cozy cork cabin and our quirky collection of vintage liquor bottles. You're going to love it!
Wine Kits & Equipment
We are proud to bring you products from the two largest wine kit manufacturers in Canada: Wine Experts and Vineco. From the popular Niagara Mist wines through to the higher-end Reserve kits, we carry close to 200 different top-quality wine kits year round! And of course, we stock all the gear you need to make and bottle your wine. From starter kits to the latest accessories, cleaning and sterilization supplies to racking and testing equipment, it's all right here.
Custom Wine Labels
If you enjoy adding that professional or personal touch to your finished product, you will love our custom label system! Simply choose from our wide range of attractive labels, tell us what wording you want and voila! These high-quality labels will give your finished product a classy, professional look (and they are easy to peel off so you can reuse your bottles).
Check out our Wine Kit Suppliers!
Click on the logos below to learn more about the high-quality Canadian wine-making products we carry at Steiners Cork Castle.
Get Rewarded!
At Steiners, we treat our customers like friends. Not ready to invest in a floor corker or wine filter machine? We let customers use ours for free! Need help with a specific problem? Our knowledgeable staff will gladly help you out. And if you like being rewarded, join our Cork Castle Wine Club: buy 10 kits and get one FREE!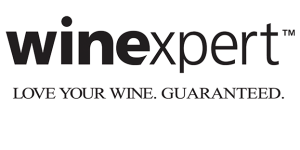 Winemaking 101
Just starting out with wine-making? Or looking for suggestions on best practices? We invite you to check our our Winemaking 101 Video Series which will guide you through the wine-making process one step at a time.
Winemaking FAQs
How much does it cost to start making my own wine or beer?
The initial investment can be very little. A starter equipment package costs just over $100 and includes all of the basic equipment needed for making either beer or wine. This equipment can be used over and over again. Other costs are for bottles, corks and any finishing products like labels and shrink caps. For the average batch of wine this adds up to around $50. Wine kits themselves can be purchased for as little as $50 to $60. So your initial batch of wine will cost less than $7 per bottle! By re-using your equipment and bottles any other batches will cost even less. In fact, subsequent batches could cost as little as $2 per bottle.
How long does it take to make a batch of wine?
Making your own wine takes surprisingly little time. The whole process—from the day you open the box to the day you bottle your wine—is spread out over 6 to 8 weeks depending on the type of wine kit you are making. During that entire period, a beginner will likely spend only 2 to 3 hours in total to make and bottle the wine. The final step, bottling the wine, is the task that takes the most time.
When can I start drinking my wine?
Many wine kits can be complete and ready to drink within a 4-week period although we do recommend aging the wine for a few weeks. Higher end wine kits can take up to 8 weeks to make and benefit from aging in the bottle for up to two years.
What is the shelf life of homemade wine?
Wine made from a 4-week kit will last up to five years or more provided it is stored in cool, dark and dry conditions and bottled with high quality corks. If bottled and stored properly, 6-8 week wine kits could potentially last for an unlimited period of time.
Why do people make their own wine?
There are so many reasons to make wine. Most of all, it's a very enjoyable hobby. Making wine is fun and delivers great results that you can proudly share with others. It is also a cost-effective way to have a full wine cellar always at hand. Homemade wine makes a great gift for any occasion.
Can I make a wine as good as store bought?
Absolutely. In fact, because you are the winemaker, you have the ultimate control over how the finished wine will taste. Is it going to be sweet or dry? It's up to your individual taste. As you continue to hone your skills as a winemaker and find your preferences, you will love the outcome.
Where can I go if I have questions or need help?
We are always here to help. Feel free to call us or drop in at the store and ask our knowledgeable staff for advice. Our step-by-step wine-making videos are also an excellent tool in helping you along the way. Check them out.