Barbecues, Grills & Smokers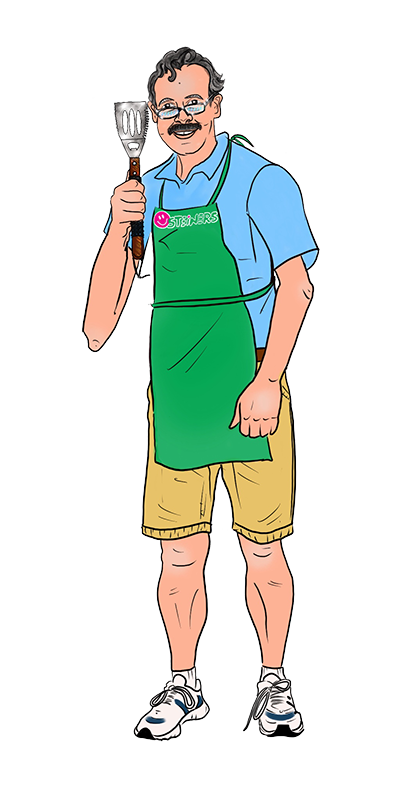 Looking for barbecues, grills and smokers, but not sure where to start? Then come see us! With decades of experience and a passion for all things BBQ, we are the barbecue and grill specialists in Medicine Hat and southeast Alberta! We take pleasure in helping you select the right barbecue, grill or smoker for your needs. Plus we'll even set up and test your deck-sized BBQ for FREE! And we love experimenting with grilling and smoking, so we always have plenty of pro tips and techniques to share.
Unbeatable BBQ Selection
Our fully-stocked showroom features dozens of high-quality barbecues year-round! You'll find your favourite top brands, including Canada's own Napoleon and Broil King, along with the popular Big Green Egg and Bradley Smokers. Propane or natural gas, hard lump charcoal or wood pellets, fast grilling or low-and-slow cooking, portable or built-in… we carry it all. You'll love our stylish BBQ islands and full outdoor kitchens.
FREE Set Up & Safety Testing!
Every deck-sized barbecue we sell comes with FREE set-up and safety testing! This not only saves you time and hassle, but gives you added peace of mind. For a small fee, we will deliver your BBQ right to your deck and even haul away your old one at no extra cost. Our customers love this service!
BBQ Accessories, Firepits and more!
If you enjoy backyard living as much as we do, you'll want to explore our selection of fire tables, patio heaters and fire pits—products that help you spend more time enjoying your backyard. Looking for that special gift for the grillmaster in your life? We're the place to find the latest barbecue tool sets, digital thermometers, BBQ sauces, pizza stones, rib racks, BBQ woks, cookbooks and so much more. Ready to add some fresh flavour to your grilling or smoking? Then come check out our selection of woods or hard lump charcoal. Need a part for your BBQ? We stock a wide inventory and if we don't have it, we will do our best to source it for you. Just ask!
Propane Fills & Re-certification
Need a propane fill? Stop in at our convenient propane filling station for propane re-fills for cylinders up to 200 lbs as well as automotive fills. We also service and re-certify used cylinders and are your best source for re-certified propane cylinders.
Check out our top barbecue brands!
At Steiners, we strive to bring you high-quality, brand-name barbecues and grills that deliver proven performance over the long haul. Click on the logos below to browse the brands we are proud to carry.
BBQ FAQs
Why should I buy from Steiners?
The top reason to buy your BBQ from us is that we offer the best selection in southeast Alberta, combined with unbeatable product knowledge and a real passion for all things BBQ. We have been selling and servicing BBQs for more than 25 years and we simply love to barbecue, so we are the experts! Plus you'll love that we build and safety-test every deck-sized BBQ for free (yup, you read that right!). Come in any time of year and we'll help you find exactly what you need. Best of all, when you buy from us, you are buying local!
What kinds of barbecues do you sell?
We work hard to bring you products that we are proud to sell and would be proud to own ourselves. Our showroom features southeast Alberta's most extensive selection of high quality BBQs year-round, including popular top brands such as BroilKing, Napoleon, Big Green Egg and Bradley. Whether you want propane, natural gas or wood pellet, portable, deck-size or built-in, you are sure to find something you love in our store. You'll also be impressed with the expert service you'll receive from us!
Is a BBQ hard to put together?
Yes, BBQs can be very hard to assemble and that is why we offer FREE set-up for every deck-sized BBQ! Our experienced technicians will not only build your BBQ but will safety test your purchase and ensure that all settings are set correctly for our climate and location. It's quick and hassle-free (because we know you have better things to do).
Can you deliver my BBQ? And what about my old BBQ?
We will gladly deliver your BBQ. In fact, because we send two of our staff to deliver your purchase, we don't just deliver to your curb, but we take the time to place your new BBQ or smoker exactly where you want it, saving you the hassle of hauling it onto your deck or patio. We will even give you a bit of a demo to make sure you are ready to enjoy your new purchase. If you like, we will also haul away your old BBQ at no extra cost.
If you don't stock the BBQ I want, can you order it?
We display more than 40 BBQ models in propane, natural gas and pellet year-round. And because we stock multiples of each model in our warehouse year-round, you will usually find exactly what you want right in our store. However, if for some reason, we don't have exactly what you had in mind, just let us know and we will see what we can do to help you out.
How easy is it to get replacement parts for my BBQ if I need them?
One of the benefits of buying a brand name BBQ made in North America is that parts are readily available. We keep many commonly used parts in stock at all times for your convenience. Our two main BBQ suppliers—Broil King and Napoleon—are both headquartered in Ontario which makes it easy for us to ensure that you get the parts you need promptly, even for older models. Another bonus is that we can help you diagnose a problem and give you advice on how to install a replacement part.
Can I convert propane to natural gas?
Your best bet is to buy the right BBQ for your needs from the start, so be sure to let us know what you have in mind when you are shopping. Unfortunately, with many brands, converting is not possible. Even when converting is doable, it can be quite expensive and may even pose safety hazards if not done correctly. For that reason, it is not something we recommend doing.